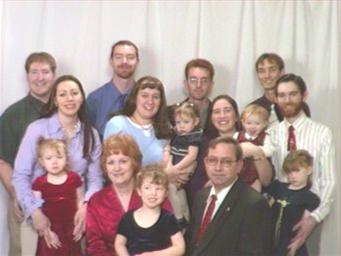 7-Feb-2008
¡Mi hijo regresar de Chile este dia despues de dos años!
(My son returns from Chile today after two years!)
2-Jan-2008
Happy New Year!
29-Jun-2007
I've finally gotten around to adding the link to my student's pictures at Winkflash. The regular link is at the right and down below the fold on almost every page of the site. I've also changed the order somewhat to the links, putting the latest students first.
12-Sep-2007
I've added, below, the link to the pictures of my Dad's paintings for the family to examine. They're at Dot Photo